Need a PCI DSS Version 2.0 Policy?


Well then we've got good news.
The deal:
Now, due to popular demand, we are offering a pre-written policy to be fully compliant with PCI DSS version 2.0. This policy is different from a standard InstantSecurityPolicy document, in that this is a pre-written Microsoft Word template that already complies with the PCI DSS 2.0 standard that went into effect in 2012. At InstantSecurityPolicy.com, we have helped thousands of companies in over 35 countries create and implement IT Security policies. We've used this experience to develop a PCI DSS 2.0 compliant policy that is both comprehensive and complete.

Why you're lucky.
Well, we have spent months adapting our popular Gold Package into a PCI 2.0-specific policy that we will ultimately sell on a separate PCI-oriented website. The problem is, though we have the policy developed, we don't yet have the separate website in place. Rather than waiting for that, we are offering it on InstantSecurityPolicy.com at a discounted, introductory price.
What's so great about it?
Too often, sites that sell policies for regulatory compliance simply restate the requirements of the regulation in policy form. That creates a generic, non-functional policy that is only useful sitting on a shelf.
We took a different route: we started with our popular and comprehensive Gold Package and adapted it to cover version 2.0 of the PCI Data Security Standard. What that means is that you get a complete, comprehensive and professionally-written security policy that can also be used for PCI DSS 2.0 compliance. Perhaps better yet, it will also be fully functional as an organizational security policy.
You'll receive an easily-customizable, over 120 page document that contains all the policies needed for PCI DSS 2.0 compliance, along with all the policies you need to meet industry best practices for security. Also included is a Policy Acceptance Form, which you can use as you distribute the policies to your users. View our Table of Contents for details of what the Instant PCI Policy covers.

The catch:
Well, as we said, we don't have the website developed yet so you'll need to make this purchase from InstantSecurityPolicy.com, and you'll need to do it from our specific PCI Policy ordering page. The good news is that you can use the promo code "PCIDSS20" (case sensitive) and that will knock 20% off the cost as our introductory special.
CURRENT SPECIAL PRICE: $479.20. The price will rise when we get our new website online which we expect soon so be sure to act soon before this promotion expires.
The Details:
You can get more information on our PCI DSS 2.0 policy, and how it maps to the PCI requirements below:
PCI DSS 2.0 Requirements mapped to our policy
The following images are actual screenshots from different sections of an Instant PCI Policy.
Confidential Data Policy Email Policy
Acceptable Use Policy Network Security Policy

Selected Client Logos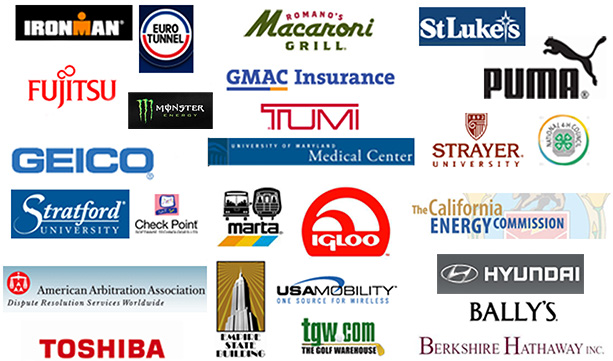 "Your product is great for PCI compliance - quick and easy. Well worth the money paid."
Frank House - Director of IT, Bellevue, WA

"InstantSecurityPolicy.com saved me thousands in consulting fees. Thank you."
Lei Chang - Startup Founder, San Jose, CA

"The policy format was nice and clean. I like that you offer a mix of both technical and non-technical policies. I am very happy with the product, and the fact that I had my policies 30 minutes after I first found your site."
Joe Upton - Business Owner, Miami, FL